What is Himalayan Salt?
Pink Himalayan salt is a pink-colored salt extracted from the Khewra Salt Mine, which is located near the Himalayas in Pakistan. The Khewra Salt Mine is one of the oldest and largest salt mines in the world.
The pink Himalayan salt harvested from this mine is believed to have been formed millions of years ago from the evaporation of ancient bodies of water. The salt is hand-extracted and minimally processed to yield an unrefined product that's free of additives and thought to be much more natural than table salt. Like table salt, pink Himalayan salt is mostly comprised of sodium chloride. However, the natural harvesting process allows pink Himalayan salt to possess many other minerals and trace elements that are not found in regular table salt.
Some people estimate it may contain up to 84 different minerals and trace elements. In fact, it's these very minerals, especially iron, that give it its characteristic pink color.
Features:
Pure pink Himalayan salt coarse Crystal salt grinder mil. (Also available as fine ground Crystal)
Unrefined, no additives or anti caking agents. Flavoursorne salt or fine cooking & all of your culinary needs
Contains natural elements and minerals
Some of pink Himalayan salt's commonly promoted health claims include that it can:
Improve respiratory diseases
Balance your body's pH
Reduce signs of aging
Improve sleep quality
Regulate blood sugar
Increase libido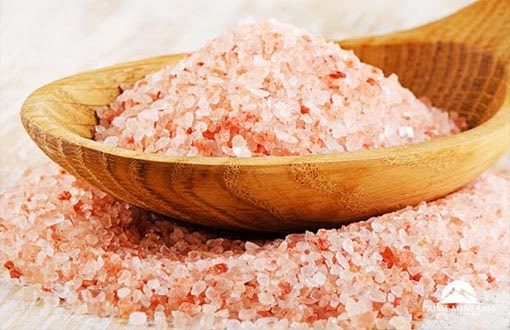 Manufacturer & Exporter of Himalayan Rock Salt Products
Shuja International, the authentic source for premium quality Himalayan Rock Salt products. Being in the industry since 2002, we have expanded our presence to 10+ different countries. Currently, the company is serving more than 200 businesses and our long list of satisfied clients is an evidence of our success.
Shuja International, is the go to stop if you are in search of a reliable Manufacturer & Supplier of Himalayan Rock Salt Products. Whether you are an importer, wholesaler or a brand, you can count on us to bring you the best.
Mining Of Himalayan Pink Salt
Mining of pink salt is done at Khewra salt mines in Punjab, Pakistan. The Himalayan pink salt from Pakistan is gathered in the form of orange pink-colored rock crystals (can be off-white or transparent crystals) that have been extracted from age-old salt deposits, estimated to be nearly 250 million years old.
The mine is well-known for its production of pink Khewra salt, often traded as Himalayan pink salt, and is a major tourist attraction, attracting up to 250,000 visitors per annum.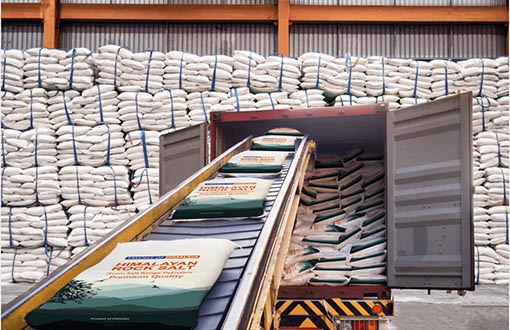 Skilled Workers, efficient & state of the art processing unit, enabled us to implement International quality control procedures for manufacturing the quality products of Himalayan salt.
One of our key expertise is to ensure timely shipments that we promise our customers every time.
Our most competitive prices will empower you to attain a visible trade share from salt business
Products of Himalayan Salt